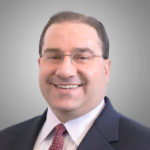 Paul Murphy – NECG Affiliate
Paul's work focuses on multiple aspects of the nuclear industry – from commercial and policy matters, including international regulatory and treaty frameworks and issues regarding nuclear liability, to strategies for developing and financing nuclear power programs and the identification and mitigation of associated risks – representing governments/developers/owners, lenders, investors, technology providers, and contractors on nuclear projects internationally.
Paul is recognized as an expert in the development and financing of nuclear power programs by the International Atomic Energy Agency (IAEA), the OECD's Nuclear Energy Agency (NEA), the International Framework for Nuclear Energy Cooperation (IFNEC), and the U.S. Government.  Paul teaches for the IAEA, Argonne National Laboratory, and Texas A&M University for their international training programs.  Paul is Managing Director of Murphy Energy & Infrastructure Consulting, LLC
Paul has a A.B. from Princeton University and a J.D. from Harvard Law School.
Contact at pmm@nuclear-economics.com
Paul Murphy Detailed CV (PDF)